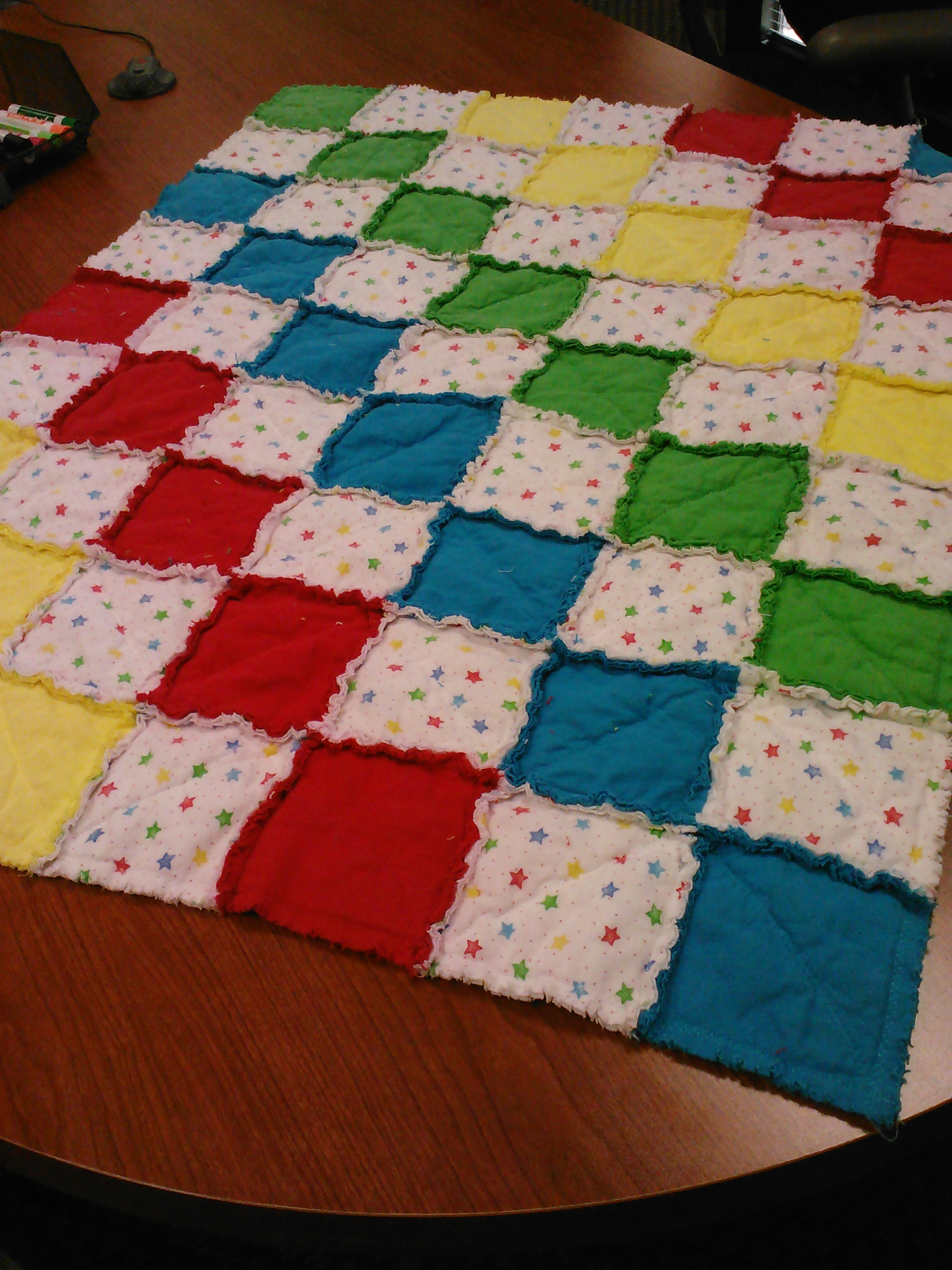 Our final Quiltsy Cares' star is Lauren Krueger of
Cactus Penguin
, whose dedication had her up to 4:00 in the morning finishing her charity quilt. Lauren is donating her quilt to
Queen Creek Fire Dept.
.In her own words, Lauren explains why this Charity is so important to her- "A few years ago, I witnessed a fatal car accident. After the mother was taken away, the emergency personnel had only plastic ground sheets to wrap around & cuddle the kids. I have donated other quilts to fire departments so that they have something more comforting for family members. That's why I made a flannel youth quilt--something to comfort a baby or small child that they can hang on to.
Lauren started her Etsy shop two years ago. Her Shop,
CactusPenguin
, represents living in the cold Midwest (Illinois & Wisconsin) for the first 35 years of her life, then moving to cactus country. She kids that when she can stop sewing long enough, she plans to change the banner in her shop to a picture of a cactus with snow in it! Lauren currently lives in Sun Lakes, Arizona, where she will never have to shovel snow again.
Lauren has been quilting for 15 years, but has been sewing since she was 6 years old. She made her clothes in high school and college, including her prom dress and first wedding dress. But to her, quilting is so much more fun and creative.
Lauren joined the Quiltsy team 16 months ago through Gail of
QuiltSewPieceful
, who is still taking Lauren's pictures, helps and inspires her in her quilting everyday.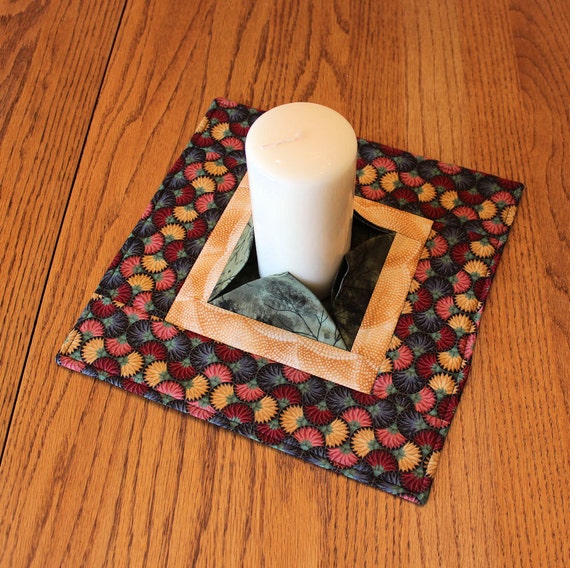 Lauren's favorite things to sew are anything patriotic and anything Christmas. Her newest creation for her shop are candle mats for every holiday and season. She is making them for a friend's centerpieces at his wedding, and she just kept creating more
for every holiday and season!


Lauren works a full-time job that she enjoys, except it takes her away from her quilt studio! She has also refereed soccer for the last 21 years. Best times for her are working on a quilt while watching soccer on TV. Go Chelsea & Galaxy! Good luck USA Women at World Cup in Canada this summer!
You can look for Lauren here also:
facebook
pinterest
https://twitter.com/CactusPeng
Written by Pat Young of PatsPassionQuilteds, Quiltsy Team member since May 2011.