My niece recently asked me to make her a tote bag to use on her commute to work. I haven't made a tote in a while so that started things to percolating. I've had this cherry blossom fabric for quite a while and I always intended to make a bag with it. So I chose one of my smaller patterns named after my sister's GD Alana.
After the cherry blossoms I asked DD what color the next one should be and she said purple. Purple and red are the colors I have the least of in my stash. So I searched and found this plum purple fabric from Connecting Threads.
And yesterday I thought I'd finally try to work with all of that Oilcloth I recently purchased from Fabric.com. I have to say it wasn't as difficult as I'd thought it would be.
So today I will actually work on the tote for my niece which is much larger than this one. She chose a pink and lavender batik. I hope to have pictures to show on the next post.
Here are a few bags by Quiltsy team members. Go take a look!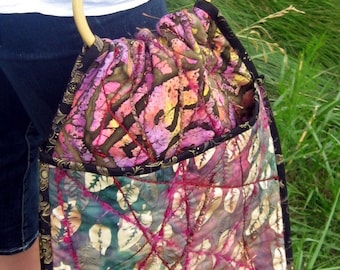 Kim @ Persimon Dreams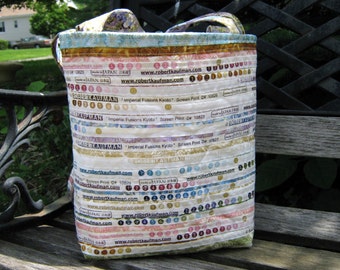 Sheri @ Bungalowquilts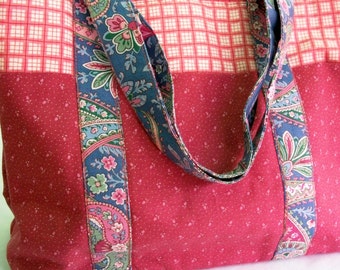 Jennifer @ atthebrightspot
Please link up and share what you've been working on.