Judy is one of our Team Page Curators and her shop is FabriArts. She is a great worker on the Quiltsy Team and her quilts are delightful! I am pleased to present my interview with her:
Your name: Judith Messenger (usually Judy, but Judith on the list to avoid confusion with other teamies)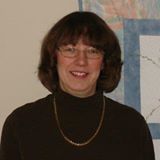 Judy
Where do you live: Toronto, Canada (and in the summer/fall, at our cottage on Lake Muskoka, 2 hours north of Toronto)
Family: Husband Steve, son Sean, daughter Nadia. No pets. Both kids are in their 20s and both still live at home, although Sean will be moving as soon as his condo is finished in the spring.
How long have you been quilting: I made my first rag quilt somewhere around 2001, and since then have made many of them for family, friends and Project Linus. I started my first "real' quilt in 2003 based on "The Latte Quilt" by Kerri Hay - an machine embroidered quilt, with many hours of intensive machine embroidery stitching. It wasn't finished until 2007, after 3 years of sitting in a bin because I wasn't sure how to quilt it! Purchasing Electric Quilt (version 4 at the time) really got me interested in designing quilts.
How long on Etsy: Since December 2012, with leftover stock from a craft show.
What is your favorite technique: Paper piecing got me into quilting, and is still a favorite. I also like to do hand embroidery, so do some crazy quilted pieces. I'm really liking the modern aesthetic tto, so have been getting into that.
Who taught you to quilt: My Mom taught me to sew. I've always been tall, so for many years, sewed my own clothes and when my kids were young, made many of theirs, too. In 1999 I purchased an embroidery machine, and took classes at the sewing center where I bought it. The instructor introduced us to Electric Quilt, and between that and a 45 minute lecture at a Sewing Festival on paper piecing, I was hooked!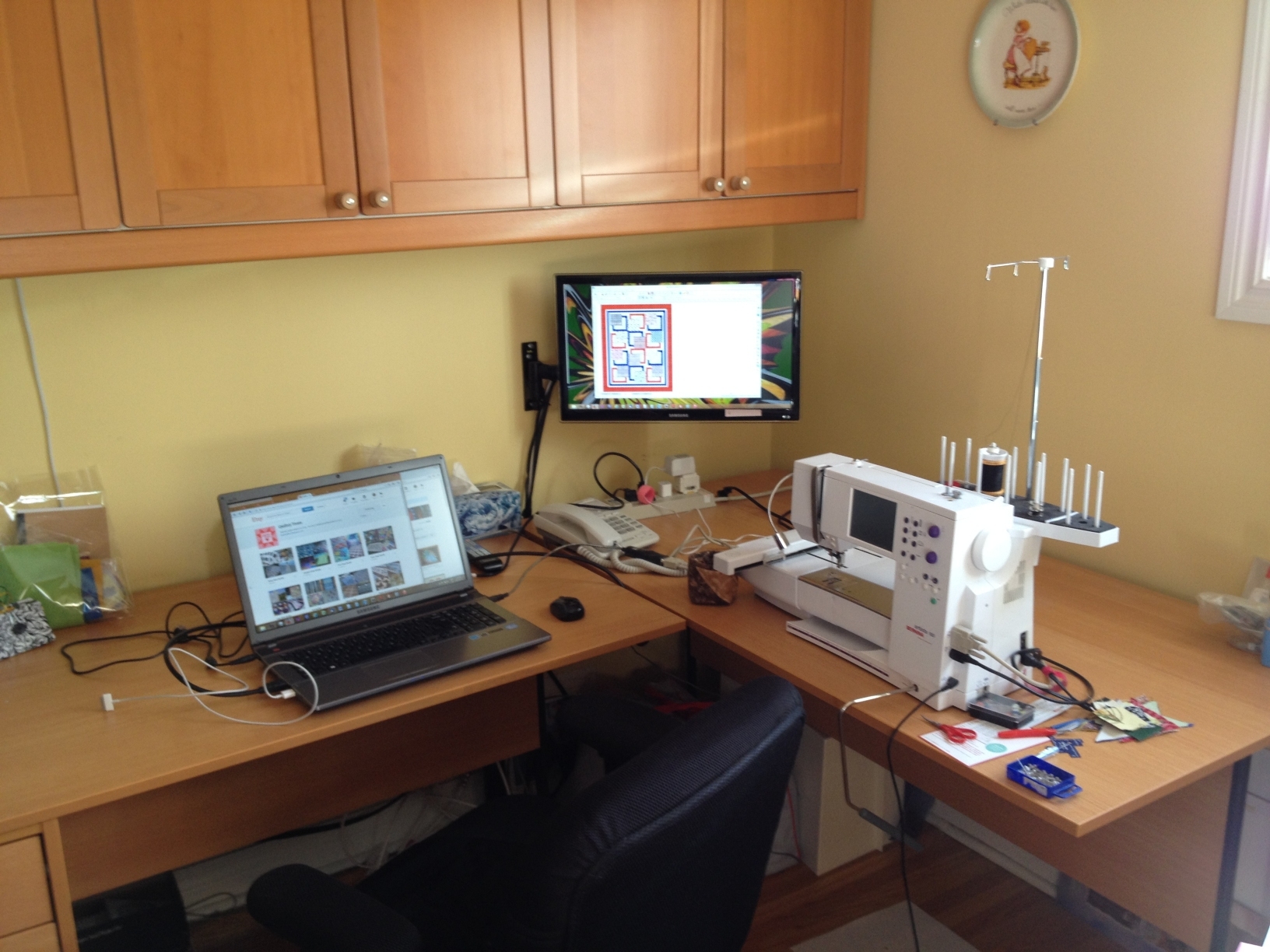 Judy's Sewing Corner!



Do you belong to any guilds:

- York Heritage Quilters Guild (

yhqg.org/

), a large guild where we can have internationally know speakers and workshops

- Pieceful Night Quilters' Guild (

www.pnqg.ca/

), a small guild where we can get to know each other

- East Toronto Modern Quilt Guild. This group is just getting started, and I've been to 2 meetings.

I'm currently newsletter editor for YHQG and webmaster for PNQG, so it keeps me busy!
Anything else? Thanks so much to the Quiltsy Team for all your support! Without you, I think my listings would still be on page 99 of a search....
Social Media Links:
Website
Blog
Pinterest
As Captain of the Quiltsy team on Etsy it is my pleasure to occasionally feature one of my team-mates. This is a lovely group of talented quilters who make a variety of quality quilted and sewn items for sale. I have sold my own quilts in my shop, Pamelaquilts, for almost 9 years now and enjoy quilting and pattern designing. I have been sewing all my life, thanks to my mom, and fell in love with the art of quilting over 25 years ago. I have worked hard at learning the art of quilting and have mastered many techniques, from the time honored skill of fine hand quilting to the modern methods using quick piecing and machine quilting.