Your name: Jane Weier

Why is your charity special to you? My heart goes out to families who have just gone through the heartbreak of having a premature baby--especially if the baby doesn't make it. I hope that the preemie quilts, blanket wraps, and hand knitted hats donated show the families we care and bring them a little encouragement.
What did you donate and any special details about it: This past year, I've been donating "blanket wraps" (see pattern
www.utahshare.org/patterns/blanket-wrap/ ), along with matching knitted hats...but this month I thought I'd create small patchwork quilts out of soft flannel (no batting).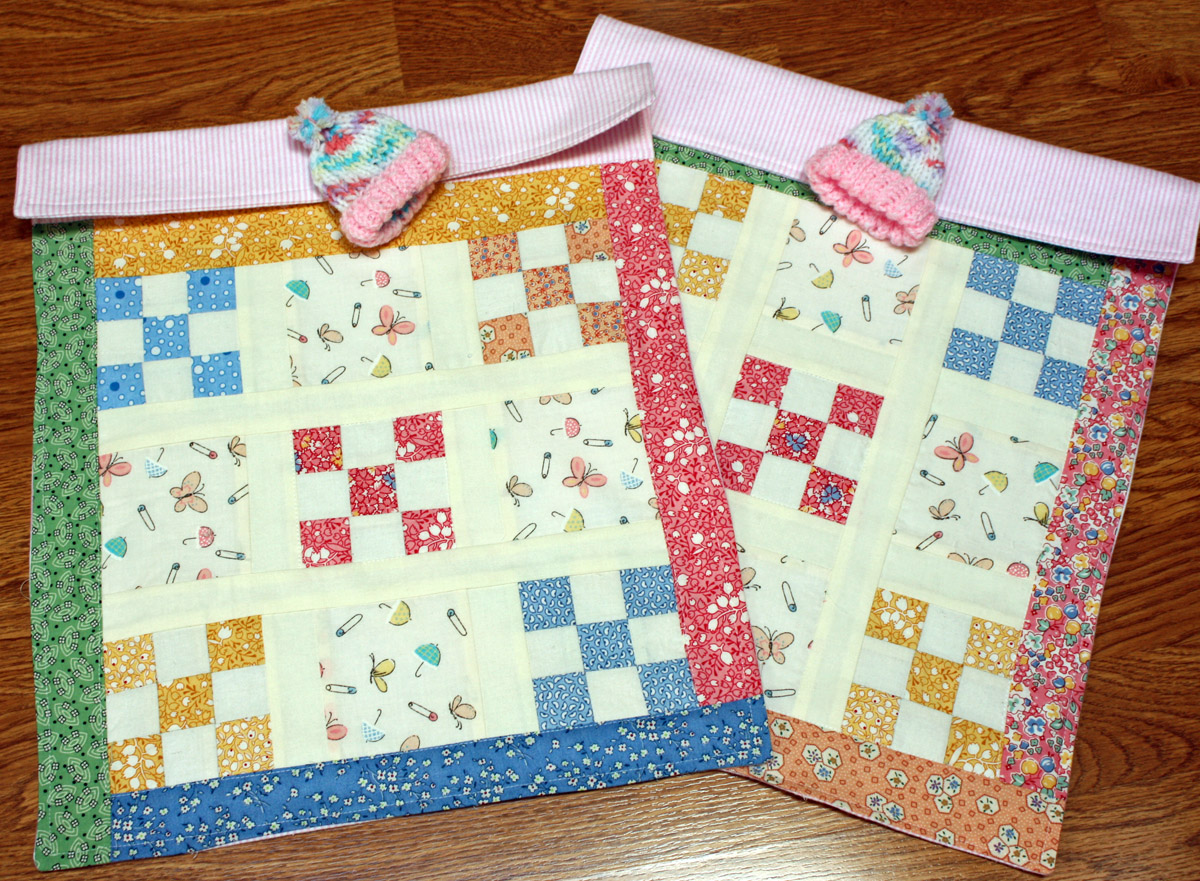 About you and your shop,
MulberryPatchQuilts
: I fell in love with quilting soon after my first child was born. After watching Penny McMorris (PBS), I made my first quilt--a baby quilt for my son. Then I took some great basic classes with Doreen Speckman here in Madison and I was "hooked". That was 35 years ago, and I've been quilting ever since. Recently retiring from my job at the UW has given me more time to devote to quilting and made it possible for me to turn that love of quilting into a small Etsy business that helps "support my habit"--of collecting fabric and having fun making quilts! Like most quilters I know, I enjoy gardening, reading, hiking, and spending time with friends & family.
Where do you live? Madison, WI
How long have you been quilting? 35 years

How long have you been a member of Quiltsy Team? I think I joined the Quiltsy Team a little over a year ago.
What is your favorite thing to make in your Etsy Shop? I love the variety of things you can make in quilting--it never gets boring...there's always a new technique to learn, or a new project to try...and new fabrics to buy! I enjoy making smaller lap & baby quilts as well as original art quilts (landscapes & nature), and dying many of the fabrics I use. The creative process and learning new techniques is what I enjoy the most. But I also love the feedback from my customers... For example, a young man purchased my mushroom art quilt for their first anniversary (wasn't that sweet?) & both he and his wife sent me emails about the joy it gave them--every time they saw it it reminded them of their hikes together. Or the excited parents who sent me photos of the quilt they purchased (already on the crib for their soon-to-be-born son) Those kinds of responses really touch my heart and make me want to quilt more.
Social Media Links:
Facebook
Blog
As Captain of the Quiltsy team on Etsy it is my pleasure to occasionally feature one of my team-mates. This post is part of a series on what the Quiltsy team members do for charities they care about! This is a lovely group of talented quilters who make a variety of quality quilted and sewn items for sale. I have sold my own quilts in my shop, Pamelaquilts, for almost 9 years now and enjoy quilting and pattern designing. I have been sewing all my life, thanks to my mom, and fell in love with the art of quilting over 25 years ago. I have worked hard at learning the art of quilting and have mastered many techniques, from the time honored skill of fine hand quilting to the modern methods using quick piecing and machine quilting.