Quiltsy Cares:
Featuring Susan Waldrep of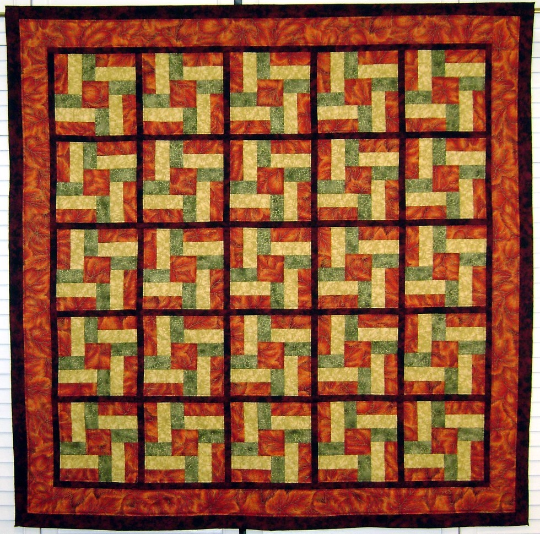 My quilt will be donated to the Hart Medical Center. This is a local nursing home facility that I like to support.
My shop is:
www.etsy.com/shop/Quiltsbysuewaldrep
I am a retired fine artist and we live near Lake Michigan. I took up quilting five and a half years ago when I retired from painting. I've been a member of the Quiltsy team for about four years now and my favorite quilt to make is always the quilt I am currently working on.
After earning a BFA, I spent over 30 years as a working artist selling my work through galleries and art fairs around the country.
But who ever heard of an artist who just worked in one medium? Creativity always rolls out in every direction. To a lesser degree, I have worked in photography, and illustration. And now in recent years I have had the incredible pleasure of discovering a whole new fine art medium, quilting. My focus in painting has always been centered on the relationships of color and texture and form. Creating textile paintings by using a palette of unique fabrics adds another exciting dimension to the process of composition.
Color is my passion. And many of the colors that I love to use in my work reflect the fact that while I was born an American, I spent my formative years living in India and Africa. This background provided the opportunity to travel extensively around the world and has had a lasting effect on the visual world created in my art.
Guest blogger
Carol Ann Johnston
moosecarolquilts
Boise, Idaho, USA